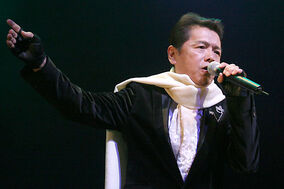 Ken Narita is a Japanese singer and Anison (a performer who generally works exclusively for anime and tokusatsu).
He is most notably known for singing the Cyborg 009 1979 anime's opening theme song, Taga Tame ni.
External Links
Edit
Ad blocker interference detected!
Wikia is a free-to-use site that makes money from advertising. We have a modified experience for viewers using ad blockers

Wikia is not accessible if you've made further modifications. Remove the custom ad blocker rule(s) and the page will load as expected.