Plot Summary
Edit
009 unexpectedly finds a strange young woman named Cathy sleeping in his car and after getting to know her, becomes her friend. However, she is in reality the Princess Catherine of the nation of Monami and Neo Black Ghost has a terrible assassination plot planned to usurp her future rule as queen before her coronation!
Characters
Edit
Video Release
Edit
This episode was released on Disc One of the Cyborg 009 1979 Collection Blu-Ray Vol. 2 set in Japan on November 11, 2015.
[1]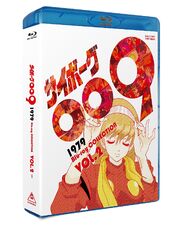 References
Edit
Ad blocker interference detected!
Wikia is a free-to-use site that makes money from advertising. We have a modified experience for viewers using ad blockers

Wikia is not accessible if you've made further modifications. Remove the custom ad blocker rule(s) and the page will load as expected.