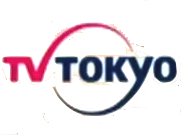 The TV Tokyo Corporation is a television station headquartered in Toranomon in the Minato Prefecture of Tokyo, Japan. The station first broadcast in 1964 and it primarily specializes in airing anime shows such as the Pokemon and Yu-Gi-Oh series. It is one of Tokyo's major TV stations.
In 2001, the network aired the anime series Cyborg 009: The Cyborg Soldier.
Ad blocker interference detected!
Wikia is a free-to-use site that makes money from advertising. We have a modified experience for viewers using ad blockers

Wikia is not accessible if you've made further modifications. Remove the custom ad blocker rule(s) and the page will load as expected.